LET223 – 3.00 Hours
Schedule
This schedule is subject to change without notice. If you have not received confirmation of the class prior to the class start, please contact the division at (800) 423-8433 or [email protected] to get the latest schedule.
Course Description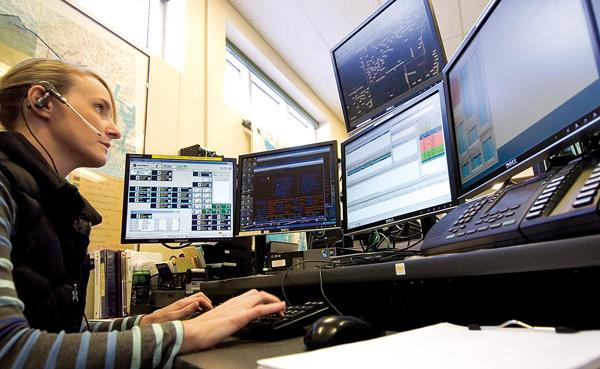 Available Online – Free! Over the past twenty years, active attack response training has focused on training law enforcement to arrive quickly on scene and engage violent suspects. In recent years that focus has shifted to the fire and EMS community with the introduction of different casualty evacuation models. This course expands the focus to include another vital part of the community response team: telecommunicators.
Each link in this survival chain is important. Our response system must move through the chain as quickly as possible, even with the myriad of variables that can make it difficult. What saves lives in these events is rapid stabilization and transport to definitive care. Telecommunicators, are uniquely positioned to help speed the team towards this goal.
This course was designed in conjunction with Advanced Law Enforcement Rapid Response Training (ALERRT) to provide telecommunicators, first responders, and other professionals with information on effective dispatching to better prepare them to save lives and reduce chaos in an active attack event.
This course meets Texas Commission on Law Enforcement (TCOLE) requirements for #78052.
Prerequisites
There are no prerequisites for this course.
Course Completion Requirements
The mandatory completion/duration period for this eCourse is 45 days from the registration date.
Participants will have three attempts to pass the final examination.
To complete this course, you are required to have a computer with internet access.
Online Course Technical Requirements
To successfully complete this online course, you should have access to a computer with the following system requirements:
Computer tower or laptop

Note: The use of a tablet is not recommended and may result in connectivity issues.

Broadband or high-speed internet connection

Recommended: Wired connection with at least 2.0 Mbps bandwidth (bi-directional, i.e. sending and receiving)
Alternative: Wireless (WiFi) connection
Note: The use of a MiFi or mobile hotspot is not recommended and may result in connectivity issues.

Current version of web browser

Recommended: Mozilla Firefox 96 or higher, Google Chrome 97 or higher
Alternative: Safari 15 or higher
Note: Microsoft Edge is not currently a supported browser.

Adobe Acrobat Reader 17 or higher
Attendance Requirements
To meet attendance requirements, participants must review each module and complete all required course assignments, activities, quizzes, and/or end of course exam.
Upon successful completion, you will be able to:
Recognizing active attack event calls
Handling active attack event callers
Coordinating with first officers on scene
Coordinating with incident command
Suggested Audience
Telecommunicators, first responders, and other professionals who may serve a role in the survival chain community response team during an active attack event
Continuing Education And Professional Credits
Note: Live Online Instructor-Led (webinar) courses are not eligible for TCOLE credit.
3.00 hours – Texas Commission on Law Enforcement (TCOLE)
State Board for Educator Certification (SBEC)/Texas Education Agency (TEA)
Other Information
After registering online for this course, you will receive an email with instructions for getting started. If you do not receive a confirmation within one hour, please contact us at (979) 845-6677 or

[email protected]

.
Contact Information
Institute for Law Enforcement and Protective Services Excellence
Phone: (979) 845-6677 | Toll-Free: (800) 423-8433
Email: [email protected]
Payment Info
Credit Card – Complete online registration or call (979) 845-6677
Purchase Order – Complete registration form and send to

[email protected]

or fax to (877) 289-9715
Check – Complete registration form and mail to: TEEX – ILEPSE, P.O. Box 40006, College Station, TX 77842